Chick-Fil-A Leadercast 2012
The Chick-fil-A Leadercast is the "can't-miss" leadership development event that is both affordable and accessible to all leaders throughout North America and around the world.

We have seen many other leadership events, and although they often provide many valuable leadership principles, few conferences engage all of your senses and provide a truly experiential and applicable day of leadership training. We are committed to producing not only an event that is relevant and practical, but also one that energizes and inspires every person that invests a day in Chick-fil-A Leadercast.

In addition, our events are more than one-time motivators. They are catalysts for change and provide resources for intentional leadership development well after the event. Our internationally-acclaimed thought leaders and rich, practical content make our events highly engaging and applicable.

We desire to influence leaders at every level within an organization. Whether you are leading a team of 2000 or just yourself, Chick-fil-A Leadercast is designed to help you use your voice to create positive change in your community and the world at large.
---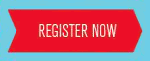 Register Now For Leadercast 2012
---
Click here to see speakers lined up for the 2012 Chick-Fil-A Leadercast.

---
Watch a short video with clips from Leadercast 2011.
---
Chick-Fil-A Leadercast Details
---
Chick-fil-A Leadercast - Past Speakers Endorsements from GiANT Impact on Vimeo.
---
Listen to Erin Schreyer, a Cincinnati Native and Team Member at the Mastery Institute, Tell Her Story About How a Chick-Fil-A Leadercast Changed Her Life
---
CFA Leadercast Sponsorship Offerings
The Mastery Institute (TMI) has developed a year-long Learning & Growth Process towards Complete Mastery™ which Kicks-Off on Friday May 4th, 2012 at the Chick-fil-A Leadercast event. Click above to learn more about sponsorship opportunities.
---
Chick-Fil-A Leadercast brief Videos from 2010 - 2011
See some of the great things that have happened in years past at the Leadercast!
---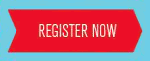 Register Now For Leadercast 2012