Mastery - A
System That Never
Fails You
Performance Mastery
Performance Mastery is where it all comes together to Make "It" Happen. Performance Mastery integrates the personal development from Personal Mastery with the technical knowledge of your job from Professional Mastery, and helps you make whatever your "it" is happen in the real world.
Having good habits, knowing yourself, being motivated, and having technical knowledge are great things. But they aren't necessarily enough to ensure success. Putting those things into action requires Performance Mastery. Performance Mastery mentors you to grow into an interdependent, self-directed Master.
Imagine you are a new college graduate starting your first day as a teacher. You are a hard worker, you like kids, you got excellent grades. You know how to write a lesson plan, create a good test, and you know your subject material.
But on the first day of your first job, you still have a lot to learn. This is when you start down the path to Performance Mastery. It may start with an orientation telling you things like when you are expected to be there, what your schedule will be like, how disciplinary problems are handled, what to do if you are sick, etc. When the students arrive, you will be put to the test because teaching requires not only that you convey the material to be covered, but that you engage the students individually. Will you be able to learn about the students' interests and customize your teaching to them? Will you react appropriately and effectively when a student questions your authority?
Mastering these issues requires Performance Mastery. In some states, new teachers do student teaching, and are paired with mentors to help them on the path to Performance Mastery. Performance Mastery requires on the job training, auditing, coaching, and especially mentoring. Mentoring helps you look at your real world situation and learn and grow into your role.
The Mastery Institute is uniquely qualified to provide these services to help you achieve Performance Mastery by helping you Make "It" Happen in your real world!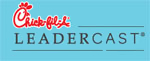 Info on Leadercast 2012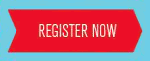 Register for Leadercast 2012