Mastery - A
System That Never
Fails You
---
Our Guiding Principles
Our Vision and Focus
Our Vision is simple, yet powerful: We will help build communities of Masterful and Remarkable Performers who Make "It" Happen in their Real World!
Our Focus is challenging: The never-ending journey of Complete Mastery!
Our Values and Core Beliefs
We Believe:
Performance is an Art that must be Studied and Practiced Daily!
People Want To Do Great Work; and the Person Doing the Work Knows It Best!
People Learn Best by Doing; and Perform Best With Proper Training, Auditing, Coaching and Mentoring!
People Realize Maximum Growth When They Focus On Playing To Their Strengths and Managing Their Weaknesses
In Practicing What We Preach – Complete Mastery!
In Performing with Passion, Excellence, Imagination and Integrity!
In Partnering and Collaborating To Create a Better and Different Tomorrow!
Our Purpose, Aim and Passion
Our Purpose is to: Help Performers Continuously Share Their Gifts, Credibly Connect and Communicate with Their Team, Competently Craft Their Story of Service, and Become Masterful and Remarkable!
Our Aim is to: Help Performers Make "It" Happen In the 21st Century and consistently do the right things, right, everyday!
Our Passion is to: Train, Audit, Coach and Mentor Performers to -
Do Things Right - Master day-to-day Performance Excellence
Do the Right Things - Realize Remarkable and Sustainable Results
Target Possibilities to Design "It" Better, Sell "It" Better, Buy "It" Better, and Operate Better.
Our Services
The Leadercast 2012 is the perfect way to get started on the journey to Complete Mastery! We will work with you every step of the way to make sure that your learning is customized and transferrable to your work and your life!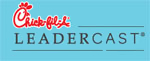 Info on Leadercast 2012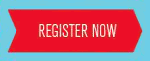 Register for Leadercast 2012